Pacific Honda was THRILLED to be able to makeover Mary's Squires Honda Civic. She was the winner of the Honda Dealers of SD County Makeover Giveaway and her Civic received paint work and dent removal, shiny new wheels, tires, complete interior detail and the necessary maintenance to make sure it's running in tip-top shape!
See the before pics...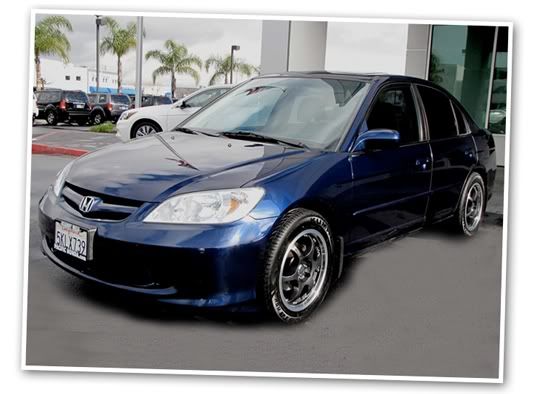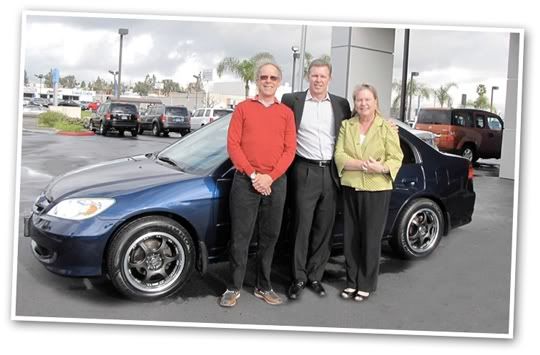 It's letters like these that make it all worth it!
We would like to extend our great appreciation to the fine people at Pacific
Honda! We were thrilled to receive word that we were the winners of their
2011 Honda Make-0over contest as we love our Honda 4 door civic for its
reliability, economy and zip around town.
All the people we met, from Mr. Neslon, the general manager, to Bill, the
Service Manager to Mike at the service counter were top notch professionals,
friendly, generous, helpful and informative regarding our car and our
family's needs for our car.
We are now part of the Pacific Honda family, as we trust that the care and
concern for our vehicle is something that trust continue.
Our car looks spectacular from the superb paint job, to the new tires and
wheels to all the maintenance provided under the hood. I love driving my
renewed Honda and we are very grateful for all that Pacific Honda has
provided!
Sincerely,
Mary Squire and Gary DcVoss
Will you be next?!
Stay tuned for information about Pacific Hondas own Makeover Your Honda Contest.
Happy Friday, have a great weekend!